The May/June issue of Paint & Panel is available to read digitally on the home page of this website. 
BMW has the front cover this issue to promote its fabulous BMW and MINI Trade Partner Programme to win a trip of a lifetime to BMW Welt, Germany.
The winner will an a BMW immension experience including an 'off-limits' workshop tour and a behind the scenes visit to a BMW plant. 
This is our 40th anniversary issue where we look back at both magazine and industry issues as well as interviewing some of the industry stayers who have been around for as long or longer than this magazine.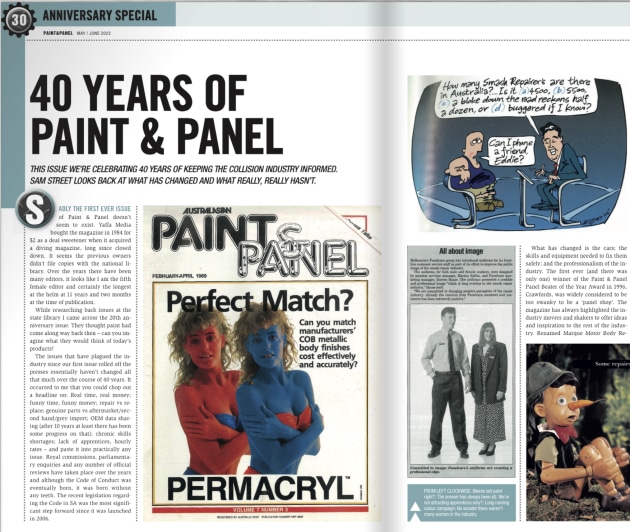 Exactly right
Today's cars as the very epitome of intolerance and getting the measuring, alignment and recalibration exactly right has never been more cricitcal. We look at some of the equipment solutions and post the question do floor racks have a place in a modern collision repair facilty? 
Of course there are news, views and regulars too.