The 2019 Paint & Panel Bodyshop Awards got off to a soggy start yesterday in Sydney amid torrential rain.
Our first stop was Basha Autohaus. Young Greg Agoulian has been planning some extensive renovations however an influx of hail work after the December storm put the brakes on starting work. We'll revisit next year, it will be interesting to see how he can bring harmony to the paint and panel shop which are in separate buildings across a yard. We like his enthusiasm and positivity.
Another enthusiastic entrant into the market is Rabeen Georges who bought Northern Beaches Smash Repairs in Brookvale just six months ago. It's a tidy shop on two levels with detailing bays, parts and car storage in the basement. He has plenty of work but like so many shop owners in Sydney is struggling for enough panel beaters.
I visited Quest Collision just before it was finished. It's an innovative and very attractive shop complete with customer cafe, kid's playroom and a larger than life Terminator in the entrance. It's also the only shop we've seen where cars are moved along the workline on rails in both the panel and paint departments. It seems to work well.
Jeff Rogers from Rossy's Smash Repairs is also suffering from needing a panel beater with more work than the current staff can handle. He has carved out a handy niche repairing vehicles for the local police force and a number of other contracts so that he doesn't depend on insurance work.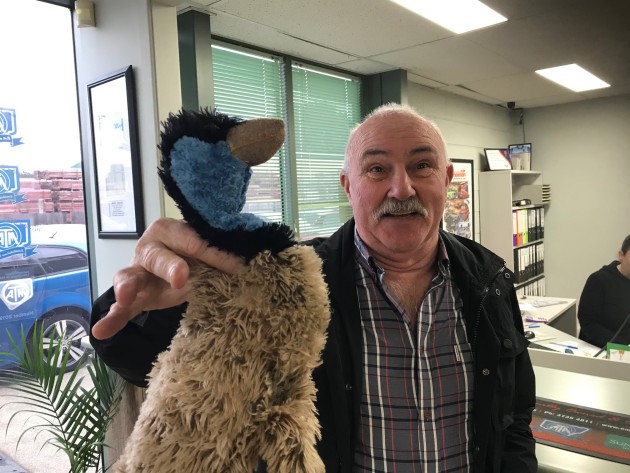 Our last stop of the day was Emu Plains Smash Repairs which is celebrating its 50 anniversary this year. It's an old shop but far from tired. Clean, tidy, well organised and equipped with top notch equipment. The second generation is flourishing and bringing on the next generation too with a number of apprentices on staff. We took a fancy to their mascot.
We're off to Melbourne at sparrow's fart tomorrow, we'll update you next week on shops we visit. You can also follow the judges' journey on Facebook and Instagram.