Andrew Hooker from Thatcham Research wrote this article for the UK Bodyshop magagzine who kindly agreed for us to share with Paint & Panel readers.
I've spoken before regarding the transmission of damage on modern car body structures and industry feedback suggests that the inclusion of stiffer, higher grade materials and more efficient impact load paths is leading to damage being under-estimated.
Engineering of car bodies has reached a critical point whereby it's immensely challenging, both from an engineering perspective and a cost perspective, to include more higher grade steel. The Volvo XC90 is probably the epitome of the limit for boron steel inclusion with almost the complete occupant cell being shrouded in two layers.
Mixed material car bodies are here to stay. The Mercedes-Benz S Class with 53 material types in 36 thicknesses joined by 17 different joining processes was probably the flagship of this. If you then look at the new Toyota Prius 4, which features steel, aluminium and composites, then you can see how fast mixed material construction has tricked down to mainstream, higher volume vehicles.
Mixing it up
We are also well into the era of mixed material panels, with the BMW 7series and Jaguar XF both featuring hybrid b-pillars, with many more of these emerging as OEMs sell these solutions 'off the shelf' to vehicle manufactures.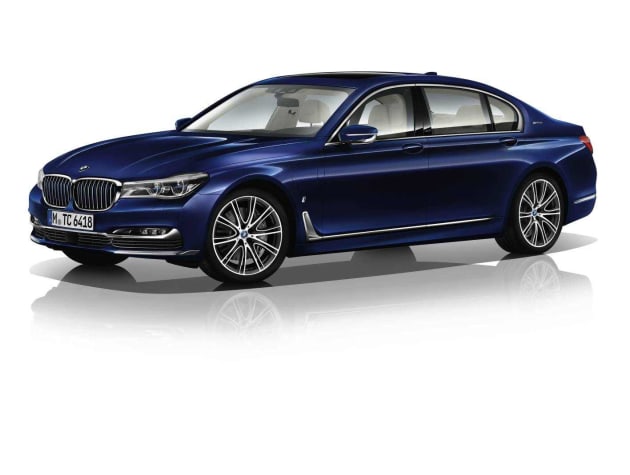 The vehicle manufactures don't like engineering this complexity and it's risky, difficult and expensive, but they have no choice. 'We can do no more more with steel' was the statement from one senior development engineer from a vehicle manufacturer. Inevitably as they face up to this, so too does the repair community.
Without over-simplifying, perhaps today rather than seeing how far the impact forces have progressed into a damaged car, we now need to consider where and how the impact forces have dispersed.
 So we need to ask:
1 How far and where have the impact forces been transmitted to?
2 Have the profiles involved in absorbing and transmitting the force deformed?
3 For hybrid (mixed material) panels, how have both materials been affected and have either exceeded their limited.
4 Have the non-deforming materials (aluminium casting of CFRP or CFRP/steel composits) been overloaded and fractured?
Solutions
Solutions and strategies for some of these are emerging. The Lamborghini strategy of ultrasonic diagnosis of CFRP structures, courtesy of their 'flying doctor' service, has now been extended to Audi for the R8 coupe. Of course, like so many other skills, this needs to be learned and ultrasound can take some getting used to. (The picture right is not representative, the editor found it on the web and liked it.)
BMW has developed a simpler solution for the 7 Series. This involves a template panel that fits the CFRP-lined press-hardened steel sill reinforcement panel which has a uniform profile across its length, enabling a finite limit to acceptable deformation. BMW is also one of those looking at visible inspection locations on the vehicle structure where reinforced plastics (including CFRP) can be visually inspected for damage.
Assessing the 'conventional' parts of the structure may become a more demanding task too. The alignment tolerances of a modern car body are so much finer than before as the body is so much more rigid. So measuring distortion to diagnose and reinstate body alignment will probably also require 3D mapping electronic technology for fast and precise measurement.
In excess of 100,000 vehicles with aluminium casting are reaching the UK roads every year, and this number is increasing. Already we are seeing reports of aluminium casting damage being misdiagnosed or just plain missed. These too are not likely to deform and so will transmit the impact further than perhaps anticipated.
Progress
I suspect that to progress successfully as an industry a number of things need to happen:
1 Identify the main elements (materials, nodes, construction and joining processes) that cause structural behaviour that are difficult to diagnose in these new structures.
2 Evaluate and validate the various diagnostic procedures and tools available to do this and ensure these are practical to use in the automotive repair environment.
3 Create standards, training, repair data and competencies that are transparent and that protect the consumer, the insurer , the corporate vehicle owners and the repairer, sol that all know beyond doubt the structural integrity of each vehicle.
This I believe can be achieved, but we need to understand that we care on the crest of a wave of new body engineering strategies and materials, so what we see today with mixed-material bodies will not necessarily reflect what we see in 10 or even five years' time. In some ways it's like trying to hit a moving target.
Thatcham Research is well placed of all to lead on this. The fact that so many parties have approached us on this already suggest there is much concern across the automotive industry and it's only through collaboration that we will mange these changes.