Genesis Motors Australia has announced the introduction of the first-ever GV70 medium luxury SUV.
The GV70 SUV's exterior embodies the Genesis design philosophy of 'Athletic Elegance'. The signature Crest grille with G-Matrix pattern and the two stripe Quad Lamp headlights are born out of the Genesis emblem crest and wings, showcasing Genesis' Design Identity..
The Genesis repair network is still in its infancy with just one repairer appointed in each state, keep an eye on sales to see if there might be opportunities to join in the future.
Construction-wise GV70 adopts an SUV version of the 'C2' platform shared with G70.
Key features include die-cast aluminium for the front shock absorber housing providing better ride and handling, and the use of aluminium for the bonnet and tailgate which saves 60kg.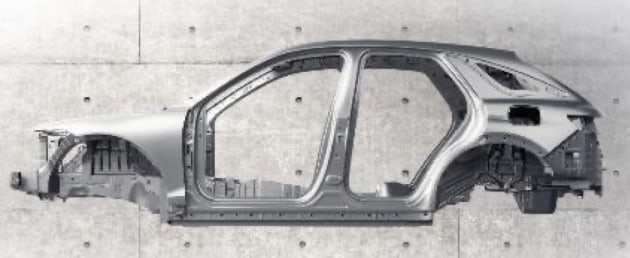 GV70's chassis is further optimised by utilising varying levels of hot stamped steel, ultra high tensile strength steel, high strength steel and aluminium. GV70 also has one of our highest application ratios of advanced high tensile strength steel, including hot stamping of 23 components, targeting best-in-class collision safety.
The roof rigidity for the sunroof equipped vehicles has also received additional attention, with stiffness increased 9-14% while 3.7kg has been saved with the usage of a Integrated Electric Booster.
In terms of safety features the Genesis is well stacked with ADAS and safety equipment including:

Intelligent speed limit assist
Blind-spot collision Avoidance Assist - rear/side
Blind-spot view monitor 
Driver attention warning
High beam assist
Forward collision assist
Lane keeping and following assist
Parking collision avoidance assist
Rear occupant warning
Safe exit assist
Smart parking assist
Surround view monitor
GV70's standard SVM system splices images from four cameras into a single birds-eye view, providing the driver with a complete view of their surroundings, to provide maximum confidence when parking and maneuvering in tight spots.
Multiple viewing modes are available including trailer connection and carwash entering, with the 3D viewing capability providing maximum convenience with a full 360 degree view of the vehicle and any obstacles surrounding it.
There's a full suite of airbags.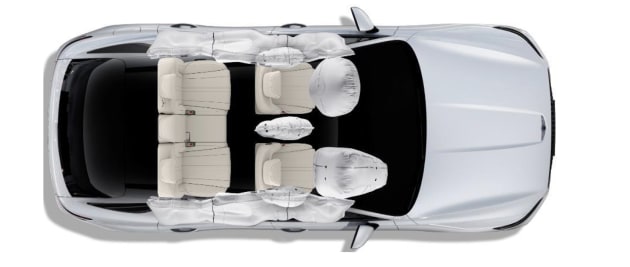 Augemented reality (AR) view Navigation
GV70 features AR view as one of its navigation viewing options; the others including 2D, 3D and Neon modes.
AR technology maximises safety and convenience by displaying live imagery from the Surround View camera overlaid with three-dimensional road guidance information.
Compared to the system launched with the GV80, the representation of guidance information has been further enhanced including easier identification of upcoming turns.