An intimate group of around 40 attended the second Women in Collision seminar and awards at IAG Melbourne HQ on Friday 16 November.
It was an instructional and emotional afternoon which was also lots of fun. The afternoon kicked off with all of the women in the room introducing themselves and saying what they liked about the industry. There were a women from every aspect of the industry, technicians, assessors, administration, customer advisers (one of the new names we came up with to replace receptionist), managers, owners and a number of women from industry suppliers.
IAG's Ivana Sekanic, Principal – CX Performance, Customer Futures, Customer Labs gave a fascinating presentation showing how IAG looks at customer satisfaction and the customer journey – a very different view from the small business outlook. Sekanic talked about strategies to gain customer trust and how IAG analyses customer attitudes.
Next up was a session with MindFit at Work on 'Stinking Thinking. Scott Carlon-Tozer discussed different kinds of negative thinking, how to recognise it and ways to avoid it. This energetic session involved juggling and hunting around to match up negative thinking statements with their explanations and talking through each one. What was clear that although there were many confident, successful women in the room, we all have some negative thinking patterns.
A quick break for afternoon tea and it was time for a live chat with an inspirational Russian repairer, Olga Selezneva who started her business, Volin in Moscow, as an 80m2 car wash back in 2003. Fast forward to today and she has 6500m2 of floor space and offers servicing (34 bays), collision repairs (18 bays) and tyre services (including a tyre hotel for storing summer and winter treads). Volin also has its own tow truck service, sells insurance, offers rego checks and carries 52,000 spare parts. Katia Gridina from AkzoNobel kindly set up the interview and carried it out in Russian translating Selezneva's answers. Before she set up the car wash, Selezneva worked for her husband who is a building contractor, now he's contracted to her building yet another extension to her thriving business.
Receptionist must die
We're putting a contract out on the term receptionist as the job title is outdated and doesn't reflect the breadth of the many and varied tasks front of house staff carry out. Our seminar attendees split into four groups to discuss their opinions, come up with alternative titles and how to implement them. Repairer Danielle Kelberg originally came from an human resources background. She had much to contribute on the subject including sharing that when they did an audit of what people's contribution was to their repair business they worked our their 'receptionist' was worth around $100,000 year. It was agreed that it is essential to have a detailed job description for each staff member and while titles like Director of First Impressions are fun, a 'director' or manager title can get you in trouble with clerical awards in terms of salaries.
First of all we agreed that the term 'reception' and the signs for this should be changed to 'customer service'. The favourite new term for front of house staff was CSA – customer service adviser which everyone felt reflected tasks carried out as well as positioning the staff member as an expert firmly on the side of the customer. Another favourite was 'customer advocate'.
Award winners
Finally we turned out attention to the women who were selected by last year's winners to receive awards. Handing out these awards was emotional for many reasons as each of our winners were moved to be recognised for their contribution to the industry in our four categories. The purpose of these awards, now in their fourth year, has always been to highlight the huge contribution women make in an industry where they seem largely invisible. There are so many deserving women, and over 120 were nominated by grateful and appreciative colleagues, but in the end eight were chosen. Troy Johns from IAG's supply chain was there to present the awards and congratulate winners. The 2018 winners were:
Category: Technician/Estimator
Elizabeth Kemp
Andrews Collision Repair, NSW
Bionic Woman: Betsy Kemp is an inspiration. At 19 she was diagnosed with a brain tumour and fluid on the brain. She's been through many surgeries, been in many comas and now has shunts, tubing and a magnetic computer in her body. Thanks to her love of cars and a steely determination she has overcome the odds and became a paint technician in just three years.
Donna McInnes
RMA Bayswater, VIC
Child of the industry: McInnes is the daughter of innovative Melbourne repairer Phil Munday and has grown up in collision shops. She became one of the first female estimators in the AMA Group. She is described as 'very talented, very productive and passionate – always taking on new challenges and always learning.
Category: Administration role
Kazna Lewis
Macarthur Prestige, NSW
From Zero to hero: Lewis is an office manager and started with Macarthur Prestige when the facility opened a year ago with no industry experience. Manager Glen O'Donnell says: "In my 25 years of running bodyshops I have never come across anyone that has adapted so well to this role. She treats the business as her own and is always looking for ways to improve it and how it is perceived by clients."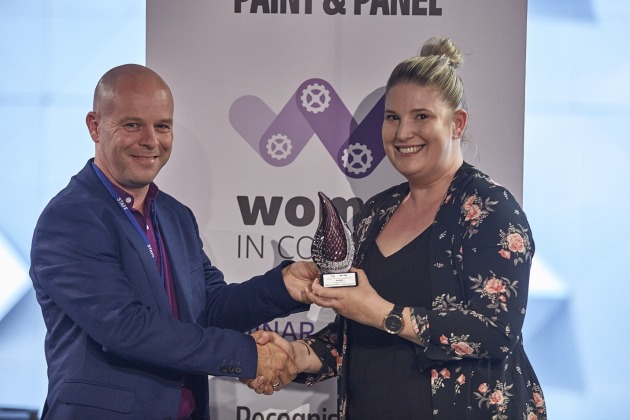 Rebecca Purtill
CAARS Smash Repairs
Swan Hill, VIC
Tower of strength: Purtill had most of us in tears. She came to CAARS with no previous experience and has made a huge impact on the businesses in terms of efficiencies and processes. Her two year old son was diagnosed with a rare cancer and has spent months in hospital four hours from home. She kept the business running smoothly while at her son's bedside. Our tears were because she announced her son had just been pronounced in remission.
Category: Owner/Manager
Veronica Jory
Smash Repair Solutions, VIC/NSW/QLD
Fiercely efficient: Jory's director Chris Beatty gave her a glowing tribute, pointing out her incredible commitment to the company, her intelligence, empathy and uncompromisingly high standards. As she has progressed through the company she has recruited women along the way and has helped to introduce a culture of zero tolerance to inequality or discrimination in workplace, challenging the masculine stereotype in the trade.
Shana Mohammed
Graham Hill Smash Repairs NSW
Powerhouse behind the business: Mohammed is typical of the women in so many family businesses. From payroll, to job bookings, from liaising with the industry and customers to marketing, to washing up after 'the boys'. Apart from fixing cars, she pretty much does it all. Mohammed worked at IAG for 10 years in motor claims so understands the business from both sides of the fence. "It's my thorough financial management that has brought our business to where it is today. We have just acquired another unit to expand our business. We take on any obstacle as a challenge. Our plan is to build a legacy for our kids and grand kids and keep growing."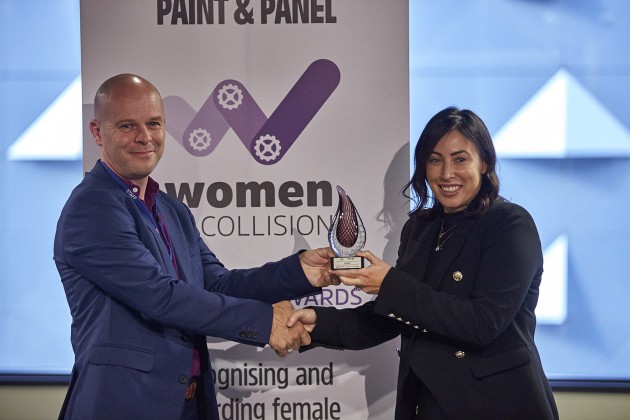 Category: Industry Supplier Representative
Kate Zovi
Wallaby Crash Supplies, NSW
Going the extra mile: Zovi has been with the company for 20 years and over that time has availed herself of every opportunity to learn more about the industry from training courses to travelling to relevant events. Her knowledge allows her to support Wallaby customers with any concern or technical query. Her colleagues say she is so pleasant to work with she makes coming to work enjoyable, is always helping and has a fantastic positive attitude.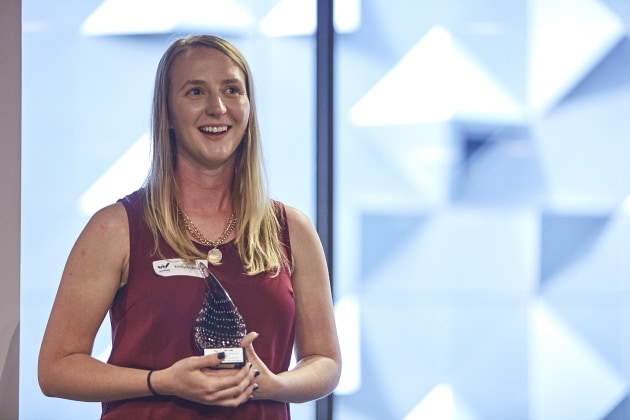 Kelsey McWilliam
Audi Centre Brisbane QLD
Technical trailblazer: McWilliam has excelled in her role as parts interpreter. In 2017 she won the Audi Australia Apprentice of the Year and has recently finished her two year Audi Parts Apprenticeship. Her positive, common sense attitude has won over many customers for who she ensures have all the technical information they need to fit the parts supplied. She loves the variety of the industry and keeping up with vehicle technology as it evolves.
Thank you to our sponsors IAG for their continued support, engagement with and championing of the women in collision awards and seminar. Read more about our winners when we profile them in the January issue of Paint & Panel magazine.