As reported on 26 September, IAG has changed its policies to include a choice of repairer option and to offer not-at-fault customers a hire car for NRMA and RACV customers.
VACC executive director Geoff Gwilym told Paint & Panel about VACC's concerns that these IAG changes will be potentially disastrous for independent repairers and will leave consumers very much worse off.
"The main issue is here is that parts of the insurance industry have decided that they are going to give people a choice to remove their choice of repair," Gwilym said.
"I think that, in principle, choice is one thing that we all fight for in Australia. We fight for choice at work, we fight for choice in the community. Now we have reached a seminal point in insurance land where some of the brands have decided that a consumer, in their view, may be better off making a decision if they don't have choice at all.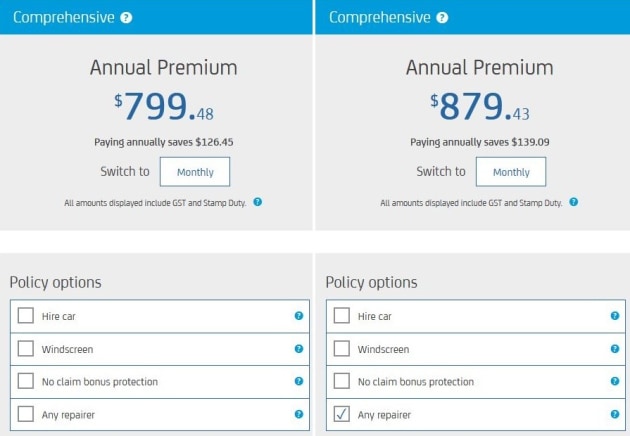 "Our view is that this is untenable because you will compromise people that don't have a lot of money and they are going make a decision to limit their choice because they are potentially going to tick a box because its cheaper. We don't think that's good for the industry or the community."
Gwilym says that it's a 'no brainer' that if you ask somebody if they want a cheaper insurance policy they are going to tick the yes box.
"Most people who sign up for an insurance policy do it on the basis that they won't have an accident – and it is only at the point when they get their vehicle back that they become more aware that they could have exercised choice. They realise they could have taken that vehicle to the body repairer around the corner who they have known for 20 years. They didn't know that that their vehicle may have been shunted off to a repairer 30kms away who has no relation to their local business community.
"This is an example of consumers not being fully informed about the ramifications of their decision. Not to mention the fact that it will insulate smaller independent repairs. Anybody who ticks the no box is also making a decision, without knowing it, that they don't want their vehicle to have more than one quote at the point of repair – I don't know why anybody would think that's a good idea.
"My view is that this will lead to more closures of more independent body repair shops. I also think the other insurers will be forced to follow because of the drive to make money. When one insurance company lowers the bar, the others feel they have to follow suit to remain viable – well, make more profit. I think this will be the new low bench mark for the insurance industry to aim for," said Gwilym.
"It looks like its another example for the insurance industry to circumnavigate local body repairers - local business.
"The irony is now that people are invited to pay for something that they had before – choice of repairer - and now you are effectively being offered the opportunity to sell your rights.
"The caveats in the PDS about the insurance company guaranteeing the work carried out are misleading – the repairer guarantees this work under consumer law. Suggesting that insurers can't guarantee work from repairers outside of their network is another tactic the insurers have added to their armoury. It's all about steering consumers and margin compression in the repair industry. The consequences will be less bodyshops."
Gwyilm also makes the point that the new hire car arrangements will be more cumbersome for consumers who could have stepped out of their damaged car and into an undamaged one at the same site.
Now they may have to call an UBER to pick up the hire car – how does that improve consumer mobility, Gwylim asks?
"The new arrangement will punch a hole through the operations of many body repairers because they have had to move into courtesy car services as a means to offset the reducing margins from repairing cars, and now they are going to have that taken away as well. It's going to hurt them a lot and we're not happy about it."
Letters are being written writing to the ACCC through MTAA and independent legal advice sought on whether this contravenes any laws such as third line forcing or unconscionable conduct.
"These changes are likely to force the quicker amalgamation of shops, will remove work from independent repairers who aren't part of the NRMA network. I ask where's the evidence that this is going to be better for the consumer?
"In conclusion the VACC does not agree, on any terms, that consumers should have choice removed and then be asked to pay for a choice to be returned to them that they already had the year before."