Over 30 repairers came together for the Next Generation seminar at VACC, Melbourne on 3 April, sponsored by Right2Drive from all over Australia. Dan Maher from L&M Smash in Sydney summed up the feedback we received on the day: "

It was great meeting everyone and speaking with open minded and optimistic operators that have different business models that all are profitable. That is itself was a valuable experience. I take away from that that we need to diversify to grow our business and we can do that by listening and learning off each other and getting the right guidance."
The whole idea behind the Next Generation seminars and closed Facebook page is to create a positive environment for younger repairers to exchange ideas. Many of these repairers have told us that they found that the older generation can be negative about the industry while they feel positive about their futures. The event takes place every two years to coincide with the Collision Repair Expo and has been supported by and held at VACC since its inception.
More intimate than events such at Paint & Panel L!VE participants can ask questions of the presenters at any time. We kicked off with everyone introducing themselves and explaining how they came to be in the industry. Many are second generation or married into the business.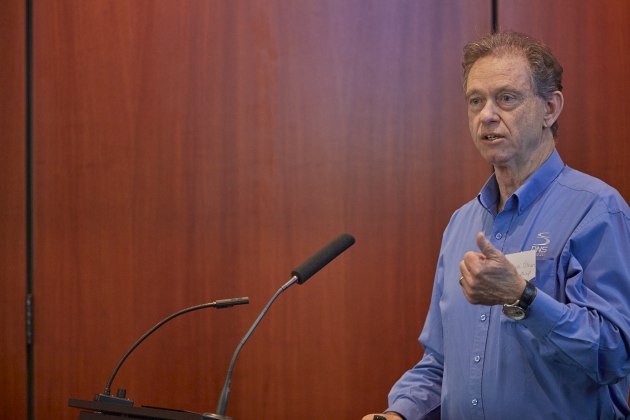 Our first session was with Steve O'Brien from iBodyshop who talked about the importance of accurate quoting and understanding how productive your shop is. One of the features of iBodyshop that not everyone uses is the clocking on and off function. O'Brien explained how so many shops who had implemented this fast found out who their productive employees were. They were also examples of how overtime bills had been slashed because of this because managers and owners had discovered why the work wasn't being carried out in normal working hours. Various features of the program were discussed with delegates sharing their own experience of what had worked in their businesses.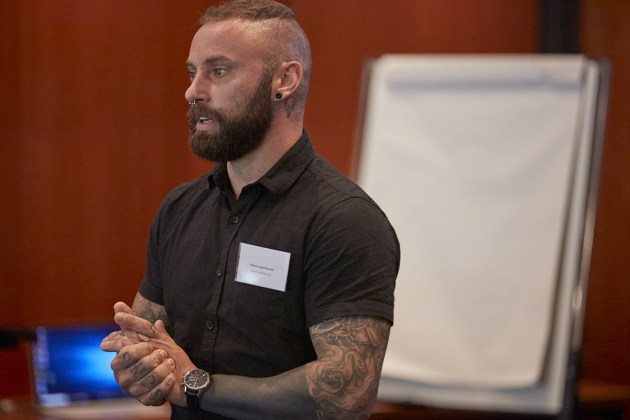 One of the great aspects of Next Generation is having business owners share their business journeys warts and all. Steve Lozenkovski from Bears Group is a dynamic speaker and passionate about the broader industry. He talked about why he'd sold his six repair shops to AMA Group and moved into the hail repair space. Lozenkovski is an entrepreneur and, unlike some repairers for whom profit is a dirty word is interested in many money. He discussed how more dynamic he found hail repairs and other opportunities in the repair sphere and the importance of surrounding yourself with a dynamic team.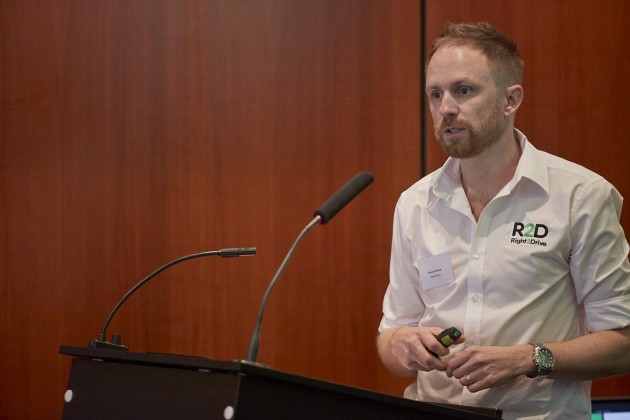 Cheyne Oxford, marketing manager from sponsors Right2Drive gave an insightful talk about Google and website metrics giving delegates easy take home improvements for marketing strategies and monitoring such as Google analytics. Oxford also talked about the most important currency on the internet - trust and offers great suggestions for managing and capitalising on online reviews.
There were only a few 'badged' repairers in the room but a show of hands and some enquiries to I-Car's Jason Trewin afterwards demonstrated that many aspire to acquire. Trewin carried out audits for a number of demanding OEMs and the room discussed what they thought was most important to those manufacturers.
There was some discussion as to whether it was worth the financial outlay and effort to gain these 'badges' when there is no work provision and it wouldn't guarantee that you would receive an influx of that particular brand. Others thought that it was an 'slow burn' investment and that it would put a business ahead of the curve when increasingly complex vehicles will have to be sent to 'approved' repairers.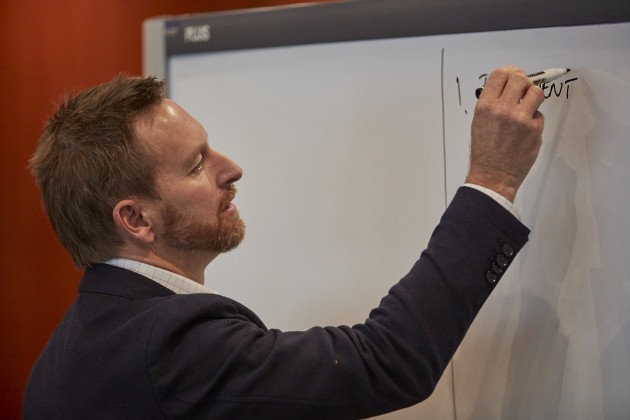 Good dealer and OEM relationships came high on the list of prerequisites as well as a continuous training regime and corporate governance compliance and global standards compliance in addition to all the other obvious aspects such as shop appearance, equipment and customer experience.

Recruiting the right people into the industry in a perennial problem that is becoming more severe each year. Kate Presnell, manager at Gary Presnell Bodyworks has a background in human resources. Presnell outlined Government statistics on skill shortages, never a pleasant read for our industry. The group discussed connecting and engaging with schools and offering work experience. Simon Leven from Leven Smash Repairs, a forward thinking country repairer with two locations in NSW shared his strategies on engaging with the community to encourage youngsters to consider a career in collision repair.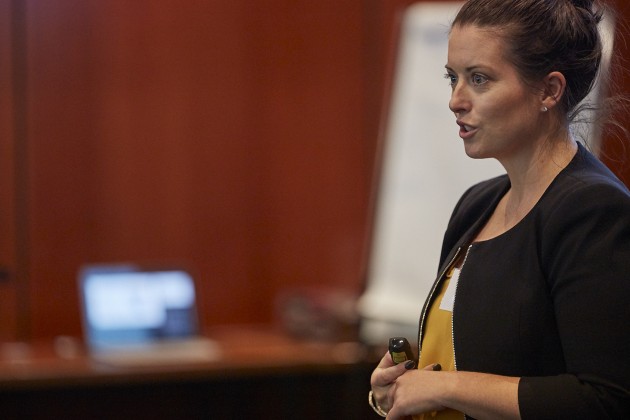 As well as sharing some success stories of other repairers such as Ginos Panel and Paint in WA, Presnell also imparted recruitment advice. She gave tips on requests or wording to put in a job advertisement to help weed out time wasters and streamline the recruitment process. She also suggested some pointers for the interviewing process.
We were hoping to have our business transformation couple from East Coast Paint and Panel there along with Ben Fewtrell from Max my Profit, but unfortunately they couldn't make it. So we did the next best thing and showed a video which you can watch below. In the video Fewtrell shares his observations derived from the repair businesses he coaches of what the industry does well and doesn't do as well. We also hook up with Cara Lewis from East Coast Paint and Panel to hear what coaching has done for the business so far.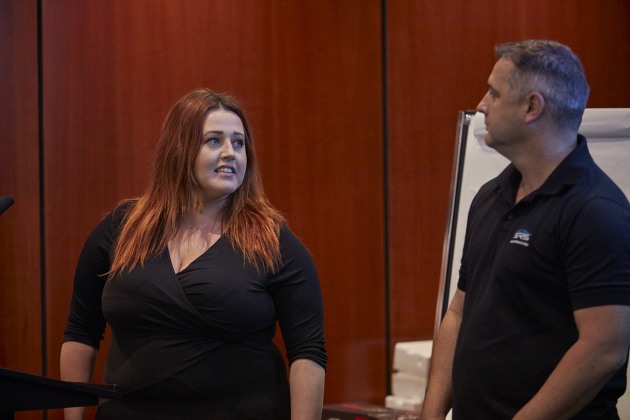 Last, but by no means least, Veronica Jory and Chris Beatty from Smash Repair Solutions told the group about their incredible journey from selling their house to buy their first shop to running five shops in three states just four years on. Jory and Beatty described the ups and downs of their journey, where they had made mistakes and what they had learned along the way. Jory talked about the strong culture they have built into the business including ensuring an inclusive working environment and how they built the right team. It is an inspiring story showcasing an impressive drive to succeed.
A number of 'Next Genners' hotfooted it to a nearby alehouse to continue networking over a beverage and once again new connections were formed for repairers to exchange information and help each other in their businesses.
We'll let Kate Presnell sign us out with her comment: "What an amazing opportunity for all of us in the Next Generation to embrace the brighter outlook on the collision repair industry, networking and sharing. I loved it."