Fix Auto continues to secure growth in Western Australia by joining forces with owner-operator Wayne Russell. Combined Smash Repairs has become Fix Auto Willetton.
In 2004, 28-year industry professional Wayne Russell realised the entrepreneurial goal of purchasing his first panel shop. Following the business' successful growth over the next seven years, Russell saw an opportunity to invest in building his own location. Since moving to new facilities, Combined Smash Repair continued to grow as a profitable collision repair centre with a solid reputation for quality and first-rate customer service.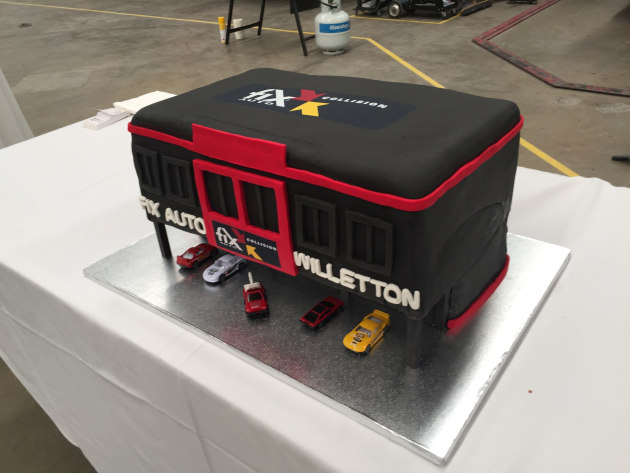 Russell was aware of the ongoing trend toward consolidation in the Australian automotive aftermarket space. He knew he needed to find the right partner to help drive his business into the future. "I realised that my bodyshop needed to be part of a larger organisation. When I met with the Fix Auto Australia team and saw what the company has achieved globally, it became clear to me that Fix Auto is the leader in this industry." Russell added that the Fix Auto model was what first attracted him to Fix Auto. "The managed franchise system is preferred by work providers, as it helps deliver predictable consistency by owners who have their own stake in the business."
Russell and Fix Auto Willetton's team remain committed to the values that have helped them earn a trusted reputation in their community. "People choose our shop to get their car repaired to a safe and quality standards. We endeavor to treat every customer as an individual, and not just another number through the shop."
Fix Auto Australia Head of Business Terry Feehan concluded by saying: "We are delighted to welcome Wayne and his team to Fix Auto. It is a real win for us to grow our network with a reputed partner like Fix Auto Willetton. Collaborating with driven, enthusiastic individuals like Wayne and his team is key in our plans to build the ultimate collision repair solution in Australia. We proudly welcome Fix Auto Willetton to the Fix Auto family and wish them much continued success."