We produced a great webinar on Strategies for building your collision repair business during a downturn last week. In fact we think the information is so good that everyone should have access to it. as there are some really great ideas that you can implement today. You can watch the webinar here.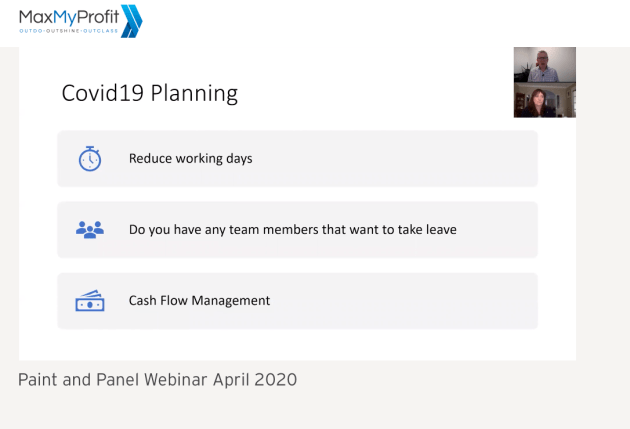 While these are uncertain times and claims have plummetted - there are still plenty of people who have money to spend and they are spending it. Some business are booming right now including DIY outlets, office stationary suppliers, some furniture companies, sport and leisure companies and a number of other market sectors. 
Fewtrell talks about using your time effectively working on the business.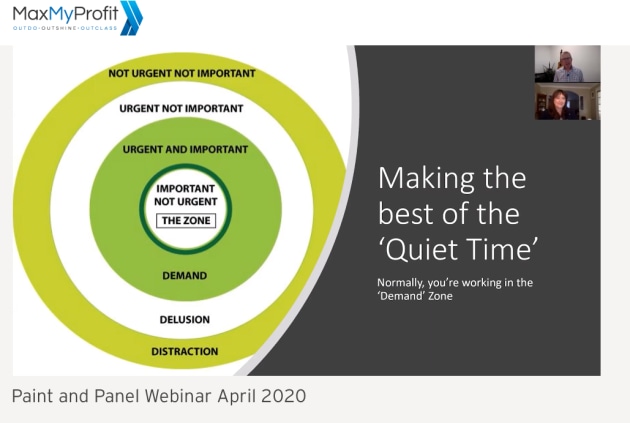 Communication with your customers has never been more important. Communicating that you are open, that you are Covid-19 hygiene compliant, that you are an essential service and that you will pick up and deliver cars. Fewtrell discusses some of the ways that can do this using your phone and posting on your website and social media. Many customers may assume you are closed and have anxieties about the repair process that you can allay. 
SWOT analysis
Fewtrell says this is the best time to carry out a SWOT analysis and talks through the process. Consider shifting your business philosophy from someone who repairs car to being in the business of serving people. Look honestly at what level of service you give, check out all of your online reviews. Discover what new opportunities may be out there. Promote yourself to local media.  
Spending lock down productively
Fewtrell shares ideas about what you can do to improve your business and upskill/cross train your staff if workflow slows. He explained the vital importance of tending to and using your customer database. Fewtrell discusses new revenue streams that have good margins that you can bring into the business and market to your database. 
Marketing and different ways to sell your business was next on the agenda. Fewtrell also points out that this is great time to reach out in your community to potential alliance partners who can promote your business.
The webinar is just one hour and received fantastic feedback from participants - make the time to listen and profit from the content.