Unfortunately my computer lost internet connection while I was filing the Victoria judging story from the passenger seat of our hire car, so I lost half of it including the correction of Lana Pagiamtzis' name at Fix Auto Mulgrave. Sorry for giving your shop away Lana.
Brighton Panel Works
If there was an award for most improved then owner Julie Pettett Numanoglu would snaffle it from the shops we've seen so far this year. We first visited the shop around three years ago when she had just taken over the business from her father. What a radical clean up has taken place. The Volvo-badged shop has been embracing lean methodology working with paint supplier PPG. The place is ultra clean and tidy including all the storage and consumables cupboards. There's a new prep bay and evidence of great processes in every part of the business. Next on the list is improving the lighting in the panel shop and of course the list goes on. We were extremely impressed in what Numanoglu has achieved since our last visit. Also nice to see the third generation, her son, working in the business too.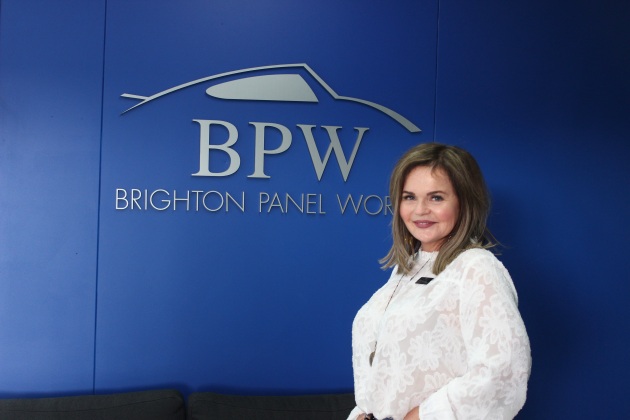 Sheen Group Cheltenham
David Whitehead showed us around this new to Sheen shop in Cheltenham. He explained the unique business model of the group which includes a total commitment to the use of genuine parts, it's huge fleet of hire cars and the semi-franchise nature of each unit.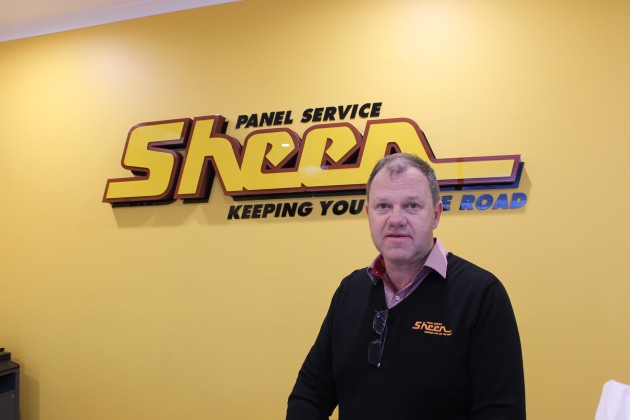 Keilor Collision Centre
We love going to shops that we've never visited before and it was great to meet Domenic Murdaca at this Suzuki-approved shop. It is a bit of a labyrinth as many city shops can be as they expand, shed by shed as one become available. Murdaca seemed happy with his small crew carrying out repairs for Suncorp brands as well as Hollard, Zurich among others.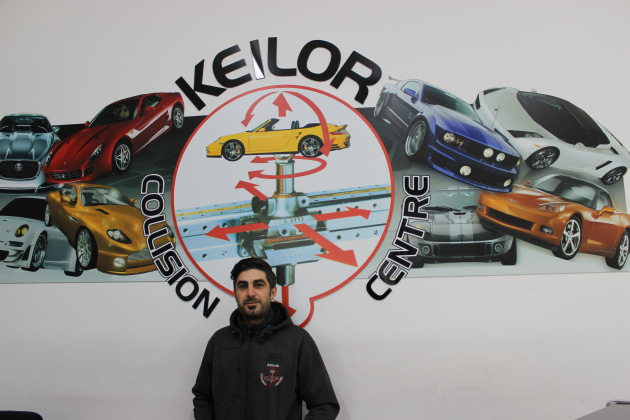 Boutique Auto Body
A very smart new shop with a newly conferred Holden approval. Husband and wife team Ross and Marie Spataro have created a clean, well organised space with a sharp modern customer service area. There's still a few things to finish off, but aren't there always? The couple have plans to grow the business here by upping their repair volume while still achieving high standards of repair and customer satisfaction. They are well on the road to I-CAR Gold accreditation. Everywhere was spotless and if cars weren't being worked on then they wore a cover to keep them free of any wandering microns of dust.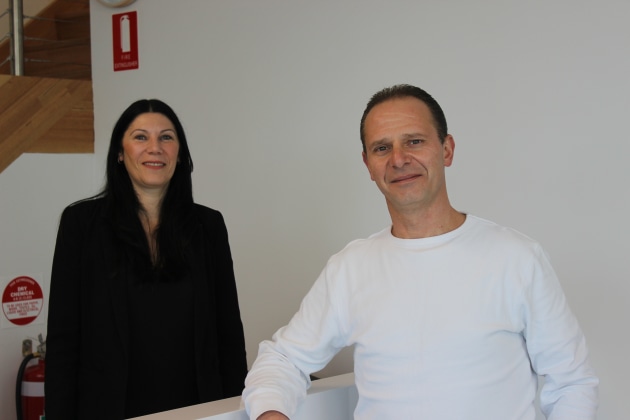 Zagame Autobody
Competing in the dealer-owned category this fantasy workshop is going to be hard to beat. You can read all about the new workshop here. Suffice to say manager Steve Allison thinks of everything and makes a mean espresso too.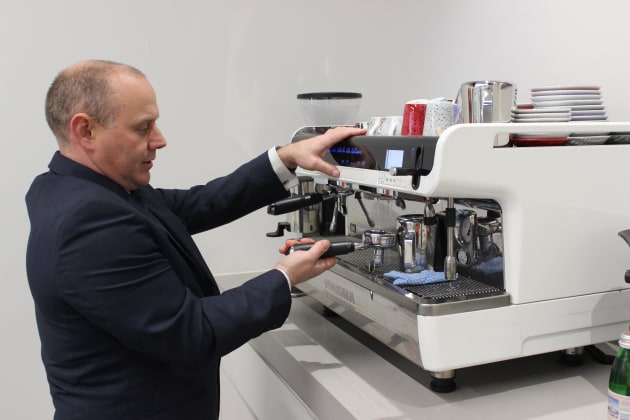 That concluded a busy judging circuit in Victoria. We spent last week in WA and Adelaide and this week will be visiting Canberra and Queensland. We'll update you on the shops we visited next Monday. You can follow our progress on instagram or facebook.