The Paint & Panel Bodyshop award judges have completed the judging in Perth and Adelaide. The weather in Perth on day two was tempestuous which resulted in the flight to Adelaide being delayed from 5pm to 2am, which meant arriving at the hotel for a shower and straight out on the judging circuit. Thanks to all the coffee and cake we encountered we made it through the day visiting six businesses. Thanks also to Jon Roberts who commented on our delay Facebook post: "Just call past Bunnings for a teaspoon of concrete so you can harden up." It made us laugh.
The Perth market is still feeling the effects of the mining downturn with the repair market less buoyant. It has also meant the return of some tradesmen who left shops to work in the mining industry – although most owners commented that in general they weren't the cream of the crop and their return hadn't eased the shortage of skilled technicians.
The mining downturn has also had an effect on the prestige side of the market with reports that the luxury dealerships had been quiet which has has a knock on effect on volume at prestige repairers.
The river in Perth also divides the market with one side generally having more accident volume than the other. As in other markets, those in approved insurers networks have fuller schedules than those who aren't.
The shops visited for judging in our alarmingly coloured citrus Corolla were:
Fletchers Smash Repairs
Universal Panel & Paint
Mirage Spraypainters and Panel Beaters
West Perth Panel & Paint
Calmack Smash Repairs
Damage Control
While some problems are universal, still each state has different work conditions, customer expectations and challenges. Everyone we talked to in Adelaide said how fussy consumers were about their cars and that producing a quality job was essential to retaining those customers. The Lutheran influence prevails with most Adelaide shops being a lot plainer than shops in other parts of the country. Attracting technicians has been a universal problem for almost all of the businesses we have visited.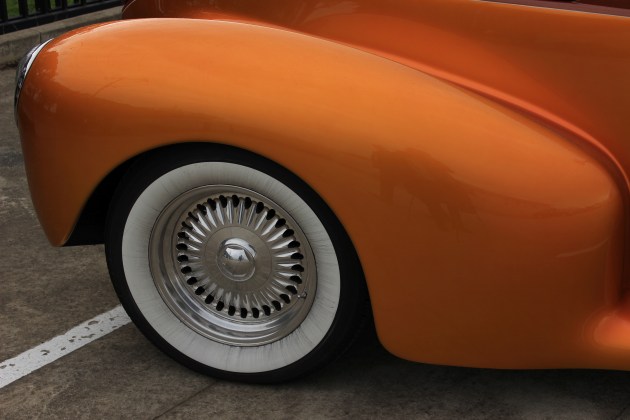 AutoTransformers was such a fun visit. Owner Andrew Mitchell is looking to grow the crash repairs side of the business as it pays more regularly than the many custom and restoration jobs that are underway in his enormous workshop. It's unusual to see the 'resto in the corner' these days as operators realise how much it costs to tie up a bay that could be generating income. Mitchell has a whole other shed for cars that aren't being actively worked on so all the lovelies on the shop floor are works in progress. He also has a mechanical and motorbike section.
Shops visited for judging in our calming-coloured silver Corolla:
Brighton Crash Repairs
Walker Crash Repairs
Kilburn Crash Repairs
Auto Transformers
Allan Doyle Crash Repairs
Monza Crash Repairs
Cole Motors Crash Repairs
Casanova Crash Repairs
Silver's Motor Body Repairs
The Body Repair Shop ( a few months too early, huge new shop under construction)
Delta Crash Repairs
Australian Crash Repairs
Thanks to our sponsors who make the whole judging program possible.