Nominations for the 2016 Paint & Panel Awards are closed and tallied up.
We've received an incredible number of nominations this year from all over the country across a wide range of categories - nearly 300.
As we'll soon be hitting the road to commence the judging process, below is a list of all the shops noimated in each state. If you've nominated your/a shop and do not see it on this list please get in touch with us now, as in by close of play Monday - send an email to jessicapower@yaffa.com.au and we'll be in touch.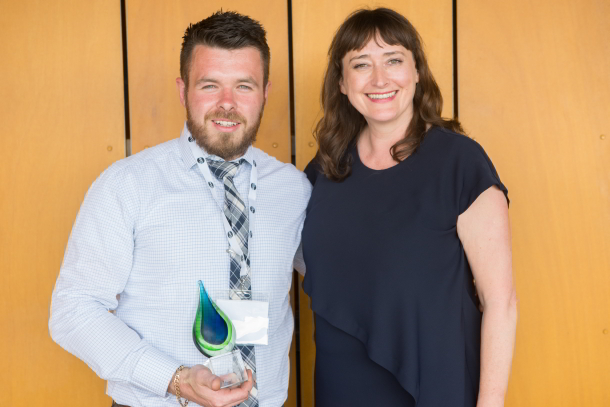 Rising star and country repairer
Remember, if you've been nominated for the country repairer or rising star award, you will need to submit a video entry for our judges to select the winner (see the list at the end of this story). We've already received our first video entry for Rising Star from Mona Sibai of Glynde Garage in SA. She made a 'selfie' with her iphone which was perfect. The closing date for videos is June 30. Videos can be up to 10 minutes long and should ideally be uploaded onto YouTube with a link emailed to samstreet@yaffa.com.au. You can make the video private if you're shy and you don't want anyone else to see it. We will be sending you and email with more details on Monday.
June judging
Judging will kick off earlier than usual in Sydney on 6 June and then onto Melbourne. Queensland will be visited in week commencing 13 June and we'll be hearding to Perth and Adelaide on week commencing 20 June.
We will be sending everyone nominated an email on Monday to find out which category you are in (small, medium, large or new) and then everyone selected for judging will be contacted by the end of next week to arrange a day and time. The judges only have a maximum of two days in each state so please understand if we aren't flexible on times or days. We aim to visit six shops per day and with travelling time between them we practically have to get up before we go to bed and keep to a tight shedule. Bearing this in mind, when the judges visit if you have a coffee machine, don't be afraid to use it and keep those judges buzzing.
If you want to refresh yourselves on what the judges are looking for it's under the 'Awards' tab here.
Here are the nominated shops and people for Rising Star - if you have entered and for some reason don't see your shop or name mentioned here then get in touch at the email above.
NSW
SVH Autobody
Accident Repair Management
Bodytech automotive
Powers Rd Smash Repairs
Down Town Kustoms
Adams Smash Repairs
Workhorse Collision Repairs
Kass Smash Repairs
Californian Smash Repairs
Marrickville Prestige
Collision Master
Bears Auto Hospital
Mona Vale Smash Repairs
The Repair Wizard
ESR Prestige
Bondi Collison
O'Brien's Autobody Repairs
Californian Smash
Panel One
Silhouette Smash Repairs
Bears Auto Hospital
Monza Smash Repairs
Graham Hill Smash Repairs
KSR Autobody
Basha Autohaus
VIC
Complete Body Craft
Hawthorn Body Works
Sheen Panel Service (mulitple sites)
Lyons Body Works
McLaren Motor Body
South City Panels
Rhino Collision Repair
LP body works
Auto Parts Group
Top Tech Panels
Jacobs Body and Paint
Bell Auto Collision
On Duty panels
Westar Prestige Paint and Panel
Geelong collision centre
Bundoora BMW bodyshop
5 Star Panels
Zagame Autobody
QLD
Mark Mchugh body works
MBQ Auto Body
Wells Smash Repairs
Western General Body Works T/As Miami Smash Repairs
Brisbane BMW body shop
Progress Truck Panel & Paint
PJS PANEL REPAIRS
McCarthy Panel Works
HHarvey Collision Repairs
Sommerville Smash Repairs
Brisbane collision repairs
Bidgood Smash repairs
Col Summerhayes Crash Repair
Toombull Road Paint & Panel
Sowerby Crash Repairs
Domroy Prestige Autobody
ASR
Pialba Smash Repairs
Holmes Smash Repairs
SA
The Glynde Garage
Rhino Crash repairs
Wayne Marschall Crash Repairs
Seaford Crash Repairs
High Quality Crash Repairs
Carisbrook Collision Repair Centre
Varricchio crash repairs
Artini Crash Repairs
Smithfield Collision Repair Centre
JVS Bodyworks
Unley Motor Bodies
High Quality Crash Repairs
WA
Ginos Panel & Paint
Peter Wilkinson & Co
Joondalup Smash Repairs
Bert Bennett
Bunbury City Smash Repairs
Western Pacific Autobody
Mandurah Panel & Paint
Romanos Smash Repairs
Leighton Panel & Paint
McCarthy Panel and Paint
Wanneroo Smash Repairs
Calmack Smash Repairs
RISING STAR AWARD
Zoheb Rashid Mohammed
David Farrugia
Adam Stone
Brad Colich
Ahmed Sambul
Kiel Roepke
Chris Romagnano
David hope
Brad Kolich
Damian Caddies
David Buck
Mona Sibai
Sam Artini
Todd Quigley
Mitch Franks
Nathan Callaghan
COUNTRY REPAIRER AWARD 
Bears Auto Hospital
Complete Body Craft
McLaren Motor Body
Penno Smash Repairs
Jacobs Body and Paint
McCarthy Panel Works
Col Summerhayes Crash Repair
PJ's Panel Repairs
Pialba Smash Repairs
Holmes Smash Repairs
ASR
Butch Bennett Crash Repairs
Wayne Marschall Crash Repairs
JVS Bodyworks
Bunbury City Smash Repairs
To all of our 2016 nominees, we'll be in touch very soon to schedule a time to visit your shop – best of luck!