The Paint & Panel Bodyshop Awards are now in their 27th year and have had a major refresh for 2022, nominations by industry suppliers open today.
Thanks to lots of thinking time during the pandemic we have radically refreshed the awards for this year. We wanted there to be more opportunities to recognise an increased number of businesses and individuals and to that end will be having more finalists.
We have also introduced some new awards, retired some others and will have a two tiered system of judging. 
Best Shop
Starting with the best shop category. In the past there has been a winner in each state with three size categories in most states – small, medium and large, as well as best new shop. Prior to the pandemic these winners were announced before the gala awards night of nights. The national winners were selected from these. This year there will be two winners in each state with a turnover above or below the stipulated amount.
There will be a of number finalists in each state, in each turnover category. These finalists will be selected by long-time judges Neil Powell and Sam Street and they will be presented to an expert industry panel, to be refreshed each year, who will have the final say on who both the state and national winners are in all of the other categories, including the best practice awards. All of the winners will be announced at the largest gala awards event we have ever held on 11 November at the Aerial Function Centre in Melbourne.
While we had best new shop winners in each state previously, there will now be a number of finalists regardless of state and only one national winner. 
For the best country shop category there will be a number of finalists and one national winner, again selected by the judging panel. We will be reverting to one best dealer-owned shop, selected from finalists. Best independent commercial vehicle repairer, best MSO and best corporate shop will all be chosen by the judging panel from the finalists presented by Powell and Street.
Best Practice Awards
These awards will be judged by the panel from submissions made through the awards portal. We will be weighting the criteria which should make it easier for nominators and nominees to understand what will be looked for by the panel. 
The best practice awards are made up of:
Business Excellence Award
Best Customer Experience
Digital Excellence
Best Workplace
Safety Award
Community and Social Responsibility
Awards for individuals
We have two new awards here. We are inaugurating a Hall of Fame to recognise one individual each year who has made an outstanding contribution to the industry, as well as an award for best bodyshop manager. Where previously we had a rising star and young achiever award for different age groups, this year we simply have a young achiever award for people who work in collision repair businesses under the age of 25. 
Insurer of the year award
Yes, we actually have heard many people in the industry say nice things about the insurers they work with. We will set up an online voting platform for you, the repair community, to vote for the insurer you most like to work with and announce the winner at the gala awards ceremony. 
Zoom vs in person judging
COVID slammed the brakes on in person judging over the last two years as we were forced to opt for Zoom tours. What we found was that we could visit more shops virtually than our traditional two days judging in each state, which was great. However, nothing beats face to face interaction so we have arrived at a compromise where we will rotate States for in person judging. This year we be will judging NSW and Queensland in person and the rest of the country via Zoom.
Paint & Panel always looks to make sure that the award program tracks with changes in the industry and frequently adjusts the award program. You will find details for each category, as well as the judging criteria by clicking the awards tab on the home page.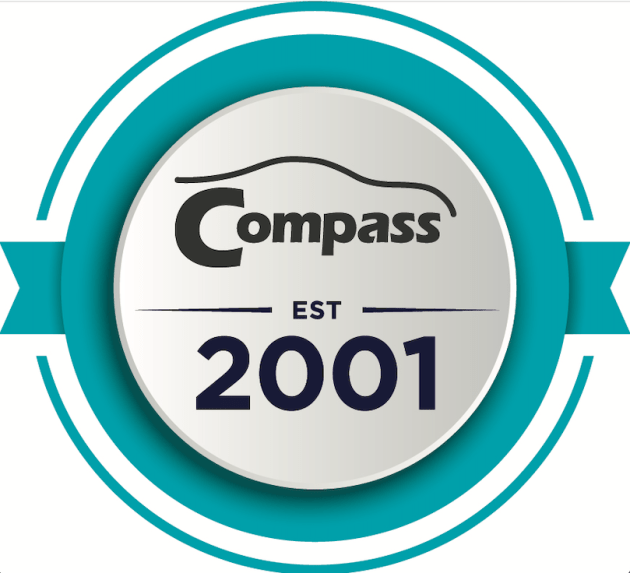 Compass is the awards major sponsor
Compass has been a huge supporter of these industry awards since 2016 and has now taken on the important role of major sponsor.
Compass CEO James Frape said: "Compass is delighted to become the major headline sponsor of the 2022 Paint & Panel Awards. 
"After many years supporting the awards and watching it evolve, it is fantastic to become the major sponsor of the awards as they look to evolve into something even bigger and better for 2022. 
"As a sponsor for many years we are aware of how much these awards mean to the winners and how it enhances their business. With the ability to come face to face for the first time in a few years and celebrate the industry's achievements it's sure to be a special event," he said.
"As a business that seeks to reduce the inconvenience for their clients our values align very closely with repairers who go above and beyond to deliver exceptional service to their clients. 
"We look forward to celebrating together and recognising the businesses that have sweated blood and tears to achieve success."
2022 Bodyshop Awards timeline
7 April Industry supplier nominations opened
12 May Nominate your own shop entry portal opens
9 June Nominate your own shop entry portal closes
22 June Judging commences
27 September Finalists announced
27 September Insurer of the year voting opens
11 November Awards night of nights, Melbourne all winners announced